The Harbor
30"x30"x1.5"
Acrylic on canvas
$1625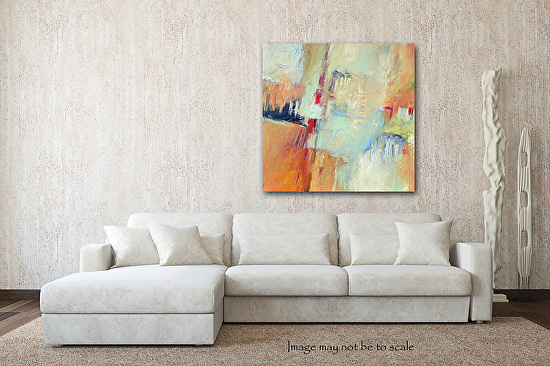 This painting is inspired by the docks and harbors that I visited as a child in New Jersey. Many Sunday afternoon drives took us through the Port Newark area to watch cargo ships be loaded with goods destined for foreign lands. If you look carefully, you'll see the loading crane and the pilings!
This heavily textured original abstract painting on canvas is wired and ready to hang. The sides are painted a black/brown micaceous iron oxide and it does not need to be framed. Only the finest professional acrylic paints have been used in the creation of this painting.
A signed Certificate of Authenticity is included.
Free USPS Priority shipping within US.
*****
Prints of this painting are now available!
Click
here
for more information.
Visit my website to see more of my original abstract paintings!
Click here to subscribe to my monthly art newsletter!
*****
We still have room for you at my next
Go Big Go Bold
Abstract Painting Workshop at
Click here for more information!
*****
#modernart #abstract #contemporaryart #interiordesign #artforinteriordesigners #filomenabooth #wallart
#buyartonline