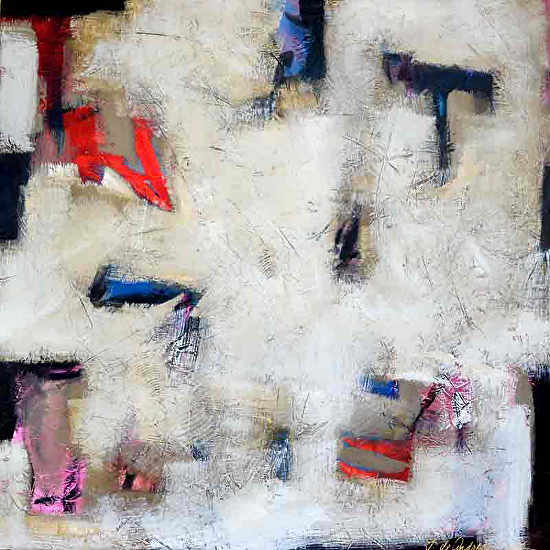 Returning Home
Acrylic on Canvas
40"x40"x1.5"
Returning Home is a large 40"x40" acrylic abstract painting on a heavily textured canvas. The painting is gallery-wrapped on 1.5" bars and does not need framing. The sides are painted a rich gray/black micaceous iron oxide. It is signed on the side, dated and signed on the back.
A Certificate of Authenticity is included.
Free shipping within the US
Original abstract painting
by
Prints of this painting are now available.
Click here for more information.
Click here to get my monthly art newsletter!
Abstract Painting Workshop
#filomenabooth, #abstractpaintingworkshop #gobiggobold #learntopaint #abstract #filomenabooth